$

62.00
Sauna Thermometer and Hygrometer Gauge for Precise Readings, Accurate and Reliable Measurement, and easy to read display in both Celsius and Fahrenheit.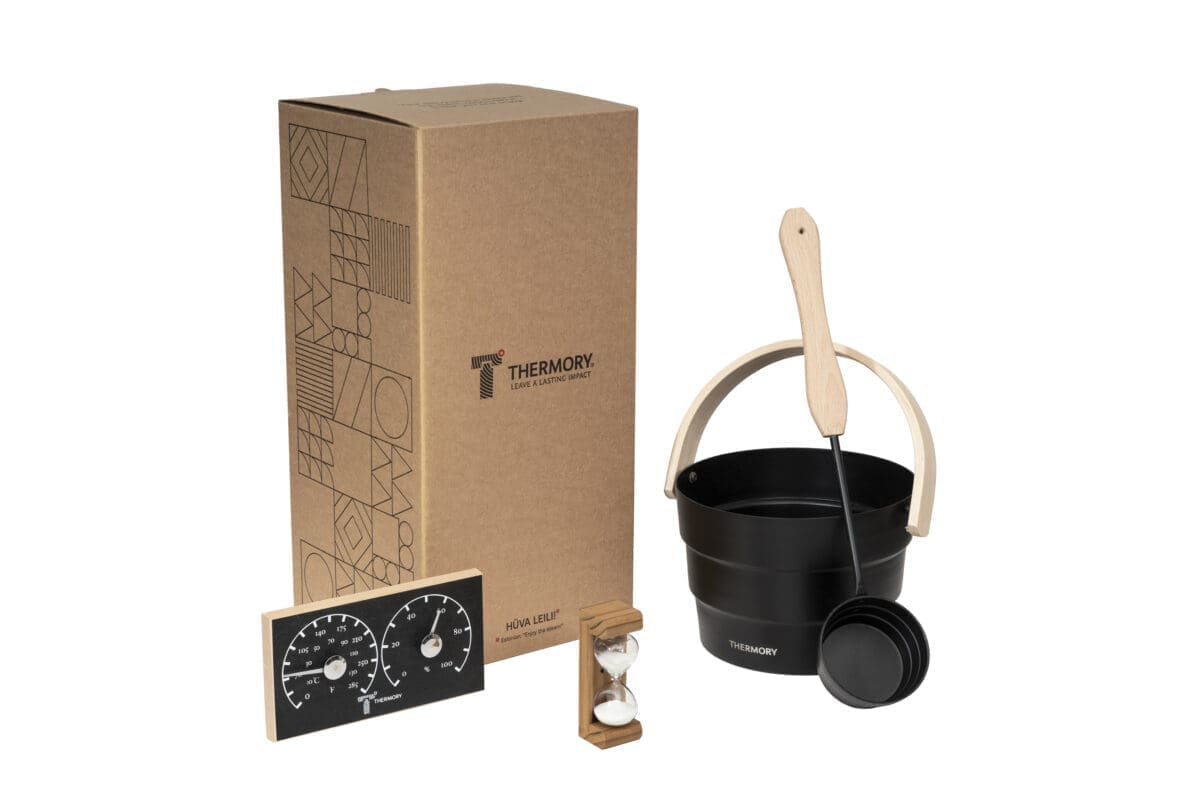 $

249.00
Like everything they do, the Thermory Sauna Accessory Kit is modern, stylish, precise, and built to last.  Comes with a Bucket, Ladle, Thermometer-Hygrometer, and Sand Timer.
$

28.00
The KOLO Thermometer is a sleek and stylish way to monitor the temperature of your sauna. Made of durable aluminum, it is designed to withstand the high temperatures of a sauna environment. The thermometer has a round shape and a black finish that complements any sauna décor. It measures temperatures ranging from 20°C to 120°C, so you can always be sure that your sauna is at the perfect temperature.